Moving images: Making tracks available
We make people and goods mobile! InnoTrans, the leading international trade fair for transport technology, will be taking place in Berlin from September 20 to 23, 2022.
"Making tracks available" is our conviction and motivation today and in the future. Find out more in the video.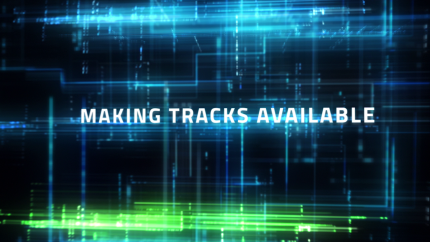 Maximum availability of tracks and reduced maintenance costs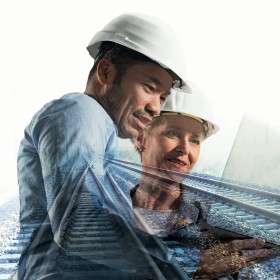 "Making tracks available" signifies the sustainable increase in the profitability of route operators. Vossloh has succeeded in accomplishing this by developing new digital solutions in combination with proven rail technology and consequently effectively increasing track availability. Forward-looking and optimized maintenance concepts are being implemented around the world by using innovative products and sustainable materials from Vossloh. Maximum track availability and reduced maintenance costs are achieved by combining digital technologies. This also creates added value, as we collaborate with our customers on the basis of an intensive and cooperative dialog aimed at achieving optimum results.
A change of perspective in the rail world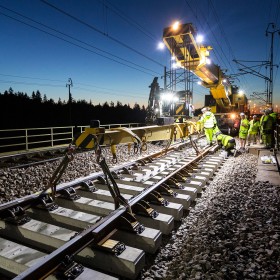 Rail transports goods and people in a more sustainable manner than any other mode of transport. Vossloh makes sure that the railways function reliably . For free, safe and quiet travel. For the sake of the environment . Around the world.
Vossloh is shaping the future of rail. Our infrastructure services are changing perspectives in the constantly evolving world of the railway industry. Mirroring the analog world into the digital world is creating new dimensions. And it is precisely the seamless coordination and fusion of analog and digital technology that is helping to create innovative solutions in our three divisions Core Components , Customized Modules and Lifecycle Solutions .
Vossloh provides innovative digital product developments and services based on its longstanding expertise in analog products that stand for safety, sustainability and efficiency .
Sense – See – Solve
as a success factor
Vossloh works on a daily basis to ensure that the trackway provides more information. For this, the condition of the railway network must become more transparent. This requires a holistic approach to the route network. Our approach can be explained in three words: Sense – See – Solve.
Three steps must be taken for an intelligent roadway, which is the prerequisite for increasing the availability of the route.
1. Sense
Data acquisition is the first important step. For this purpose, Vossloh already has track-based products as well as inspection and monitoring solutions , such as for turnouts and rails. In the future, we will also gain access to comprehensive information with measurement technology on our own maintenance vehicles.
2. See
In the second step, the holistic trackway-know-how of Vossloh is required to understand the determined data and to derive recommendations and predictions from it. Software solutions visualise the condition and can directly derive the corresponding maintenance and repair measures from it.
3. Solve
As a third step, we will be providing customised and holistic services for the operators. These range from consultation up to guaranteed availability of a component or an entire route as a service package. The obtained data virtually forms the link between condition transparency and smart maintenance and is the basis for product developments in the future and optimum planning services.
Discover the Vossloh product world
Digital Turnout Management