North American railroads move more freight than any other network in the world. Freight railroads also represent the vast majority of overall rail transport in North America, moving goods across long distances and driving the American economy. Accounting for as much as 70% of freight rail traffic, Class I's are the industry leaders at the forefront of track standards and design. Vossloh North America companies are a trusted partner to Class I and freight railroads, providing durable solutions that are designed to meet the most demanding track conditions in North America. Our solutions are also designed to be cost effective and efficient, which are critical factors to our customers.
Rail Fastening Systems for Heavy Haul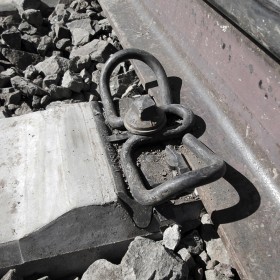 Vossloh manufactures durable heavy haul fastening systems for concrete tie applications. These systems are designed to perform perfectly in the most demanding track conditions including extreme geographic environments, steep gradations, and areas that withstand high annual MGTs. Our W-40 HH (Heavy Haul) system features innovative nylon and plastic components including a fiberglass reinforced polyamide abrasion plate, a rail pad that minimizes rail-tilting, and a load-distributing wide lateral bearing surface, all contributing to longer life cycles. And, like all Vossloh rail fastening systems, are virtually maintenance free. More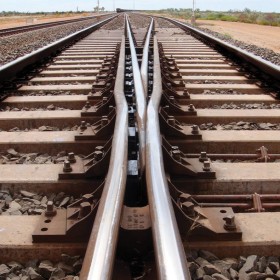 Vossloh is a premier supplier of trackwork to Class I railroads, manufacturing turnouts & crossings, as well as a comprehensive portfolio of track material required by freight railroads such as plate systems, joint bars, and trackwork for special structures like bridges.
With a firm commitment to quality and manufacturing precision, Vossloh turnouts and crossings are recognized for its exception service life and overall reliability. Vossloh engineers are some of the most experienced in the industry, responsible for numerous design patents that have shaped track standards in North America. More