07/03/2020
Semi-stationary welding for Utrecht's new Sneltram
By setting up mobile welding machines in semi-stationary operation, Vossloh has found an economical and logistically outstanding solution for its Dutch customer and its construction site partners.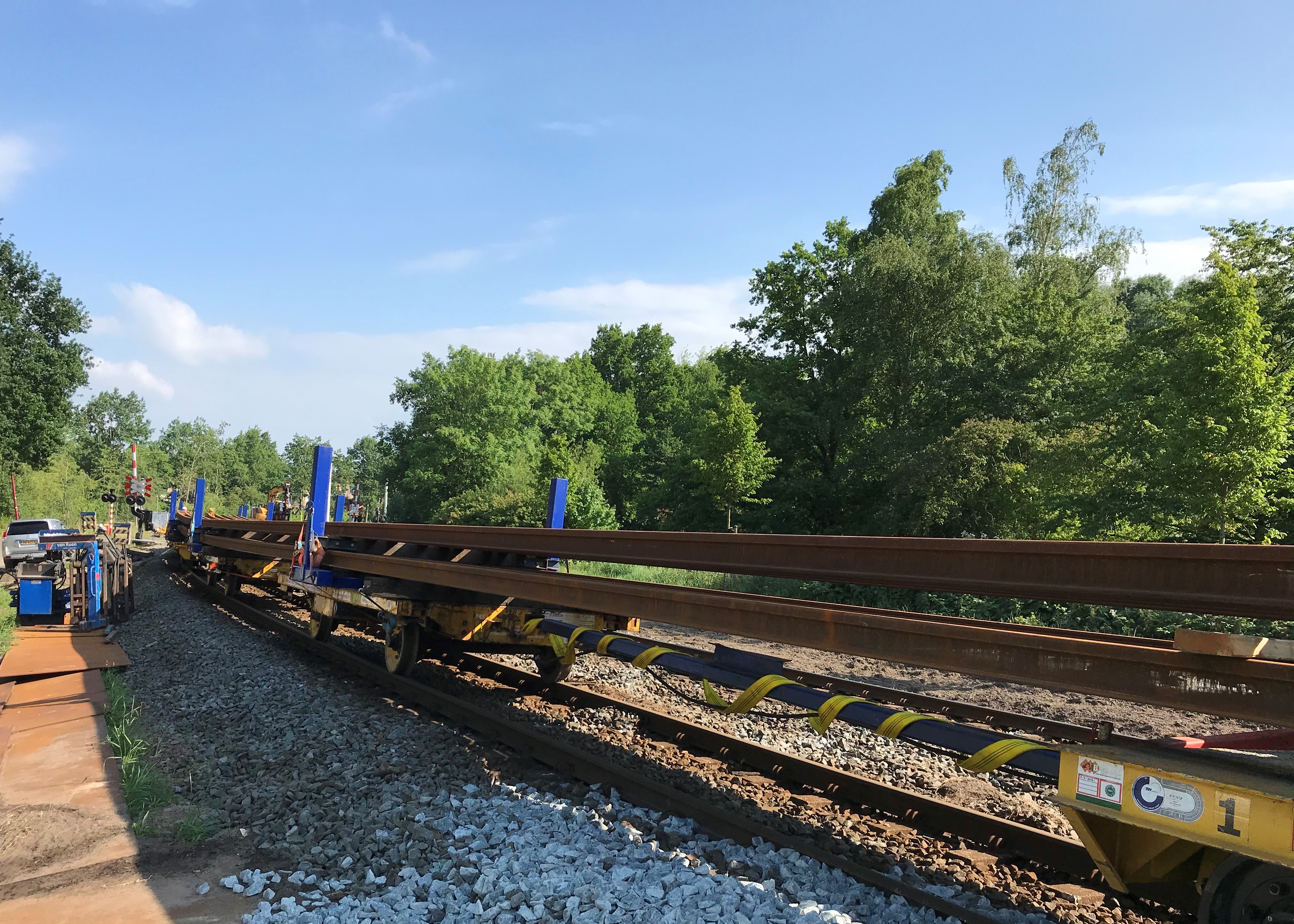 Tight curve radii are typical for tram lines and the new Sneltram line in Utrecht is no exception. In some places rails are being laid in curves of 120 meters. Technical specifications for using mobile welding machines, however, require the curves to be at least 300 meters. Vossloh therefore quickly decided to convert the customer's mobile welding concept into an economical and logistically superior solution: operating mobile welding machines as semi-stationary welding plants.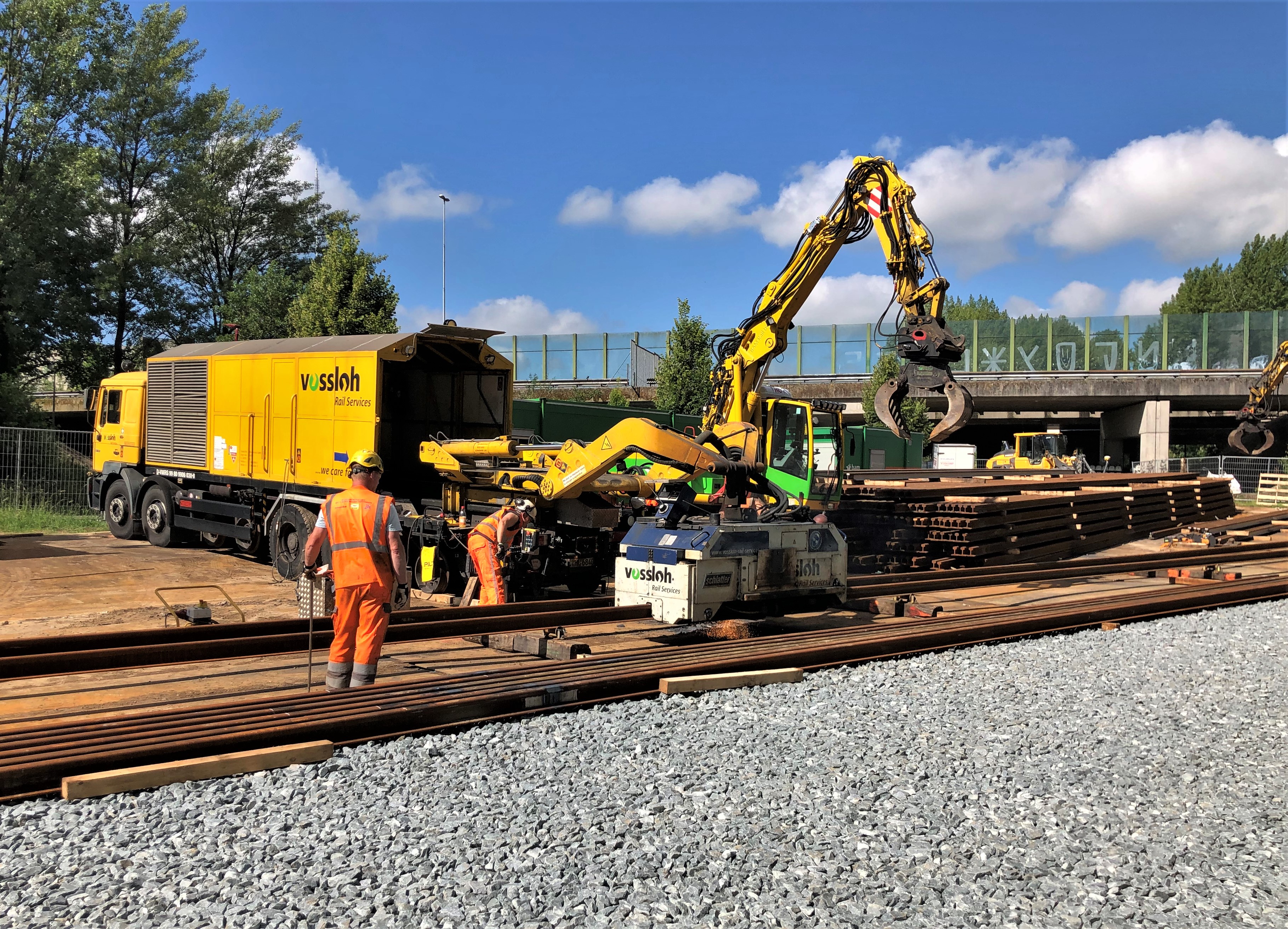 The "new Sneltram" is scheduled to be operational again from the end of September 2020. In future it will be extending its service beyond the existing terminus at Utrecht Central to Uithof University campus and the Science Park.
Contact information:
Vossloh Rail Services GmbH
Anika Oda Amort
Head of Marketing & Communication
Hannoversche Straße 10
21079 Hamburg
Telephone: +49 (0)40 430 93 13 90
Email: anika.amort@vossloh.com
Vossloh Rail Services
As a business segment of the Vossloh Group, Vossloh Rail Services provides a host of services centered on rails. Its range of services covers a rail's entire lifecycle – everything from long-rail production and transport, rail maintenance and preventive care right up to the reconditioning and recycling of old rails. By combining its own technologies with efficient procedures and experienced personnel, the company is ensuring that modern railway operations are both safe and sustainable.