03/11/2020
Tampere Tramway Ltd orders a HSG-city grinding machine for its tram network
When it comes to the rails of its tram network, which is scheduled to start operations in the late summer of 2021, the Finnish city of Tampere has its money on prevention right from the outset. Tampere Tramway Ltd has ordered a HSG-city.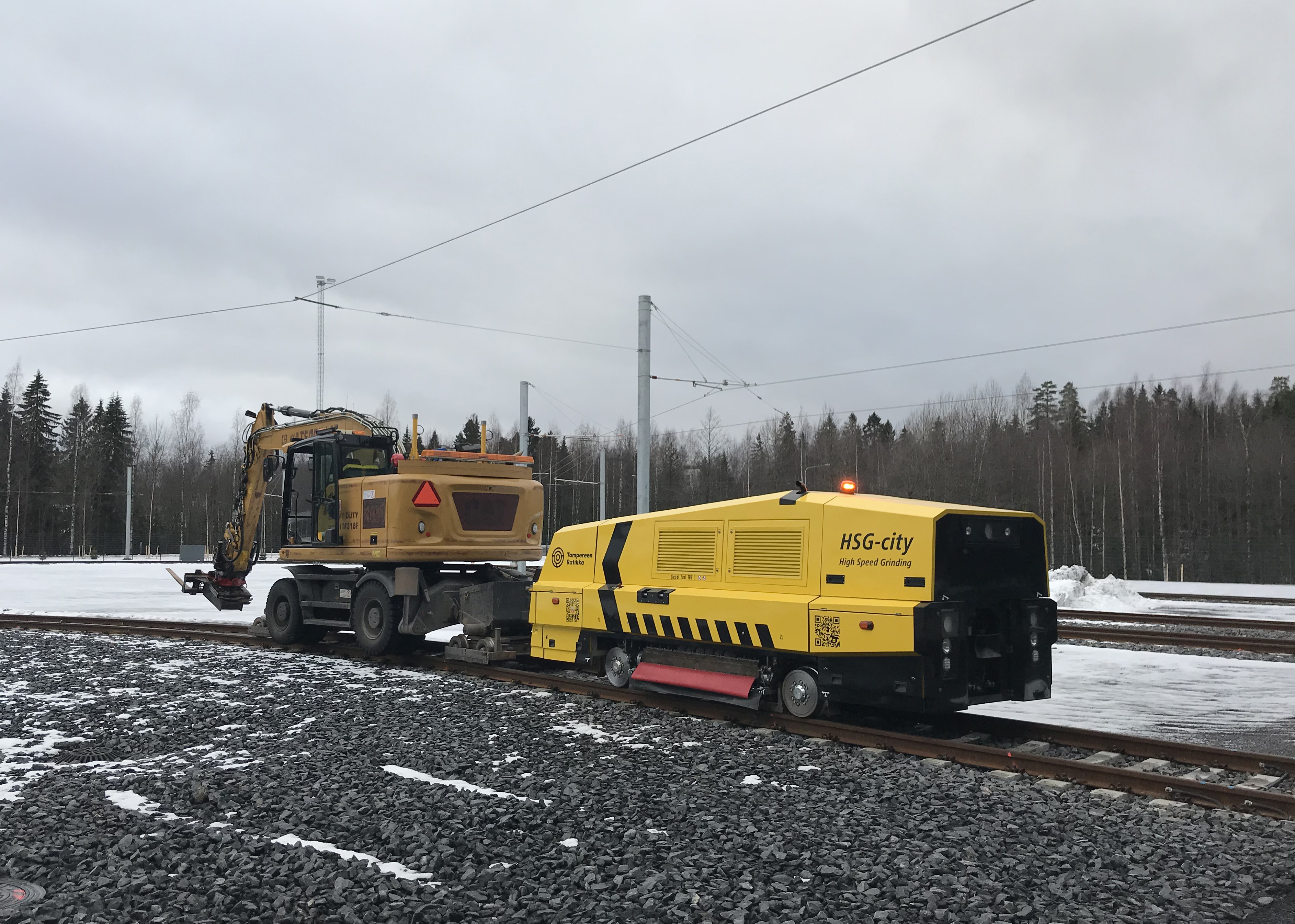 Contact information for media:
Vossloh Rail Services GmbH
Anika Oda Amort
Head of Marketing & Communication
Hannoversche Straße 10
21079 Hamburg
Telephone: (+49 40) 430 93 13 90
Email: anika.amort@vossloh.com
Vossloh Rail Services
As a business segment of the Vossloh Group, Vossloh Rail Services provides a host of services centered on rails. Its range of services covers a rail's entire lifecycle – everything from long-rail production and transport, rail maintenance and preventive care right up to the reconditioning and recycling of old rails. By combining its own technologies with efficient procedures and experienced personnel, the company is ensuring that modern railway operations are both safe and sustainable.